Kenya This Week: Startup Event Glimpses [June 25-30, 2018]
By
| July 1, 2018
In what has been a fairly busy week in the ever-developing East African startup ecosystem, some developments have been recorded for some promising enterprises operating straight out of Kenya. In the past week, the Kenyan startup ecosystem has also witnessed the successful hosting of many notable events geared towards furthering the growth of targeted enterprises within the region, while also inspiring and motivating aspiring entrepreneurs. Some of the events of the last few days have also served to connect entrepreneurs and investors from both ends of the divide; providing a medium through which stakeholders in the sector can network, exchange ideas, and help each other grow.
This, in many ways, is expected to further the cause of these budding startups and enhance their growth into potential world-beaters. The events of the past week have taken various forms; from tech-themed conferences and conventions to workshops and training seminars that revolve around fostering entrepreneurship within the region, the past week has seen a flurry of activities. Without any attempt at prioritizing, here are excerpts from some of the most significant events that have made waves in Kenya's startup ecosystem this past week.
Startup&Angels Nairobi #1 Hosted Its First Edition In The Kenyan Capital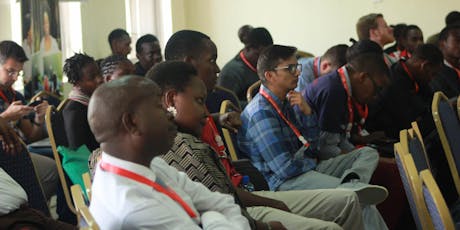 In conjunction with the Nairobi Incubation Lab (Nailab); an accelerator that supports the growth of entrepreneurs by providing training, co-working space, and access to seed capital, Startup&Angels hosted its first ever entrepreneurship-focused event in Nairobi, Kenya. The event, which was held at the Nairobi Incubation lab, featured a gathering of startups, corporates, entrepreneurs, business angels and investors.
The event occurred as the first of its kind in the region, and it came in the wake of successful editions of the event organized by Startup&Angels in other parts of the globe such as Australia, Singapore, Hong Kong, Cambodia, and Papua New Guinea.
Josephine Mwangi, Head of Communications at Nailab, amongst other keynote speakers at the event, reiterated the role of entrepreneurship in the economic development of the region, while also sharing vital experiences, insights, lessons learned and resolutions from their respective journeys.
The event also afforded the audience, which mainly featured a combination of budding and aspiring entrepreneurs from Kenya, the opportunity to connect with prospective investors, business angels, established entrepreneurs, as well as startup enthusiasts. The move is expected to enhance the growth of startups in the region by providing the requisite resources in the form of expertise and pathways to investor interest and capital investments.
Techstars Startup Weekend Education Kicked Off In Nairobi
The evening of Friday witnessed the kickoff of Techstars' weekend-long education and training session designed to provide superior experiential education to technical and non-technical entrepreneurs. The 54-hour activity-laden event began with pitches on Friday night, and it is expected to continue through Saturday, before coming to a conclusion in the evening of Sunday, 1st July 2018.
Also incorporated in the itinerary of the on-going event are brainstorming sessions that will involve business plan development and basic prototype creation. The event is expected to come to a climax with demos and presentations on the closing day.
Techstars Startup Weekend Education is billed to feature the creation of working startups by participants during the event, as well as collaborations between individuals of like minds outside of their daily networks. According to the event's timetable, talks from some of the major players in the startup community will also be featured, as well as receipt of valuable feedback from local entrepreneurs. The central themes of the startup weekend education are hinged on action, innovation, and education. It will also serve as an avenue for aspiring entrepreneurs to bounce off ideas, meet experts, learn specific skills, or even build a team that will facilitate the execution of an innovative idea. Techstars Startup Weekends are regarded as ideal platforms for testing ideas and taking those all-important first steps towards launching startups. You can learn more here.
Atlassian User Groups Held Its "Building Apps For Stride" Meetup In Nairobi
What better way to end the week than to culminate with some "techie-goodness"? In what was a week of firsts, Atlassian User Groups hosted a meetup on Saturday, June 30, 2018, at iHub, Nairobi,  to encourage entrepreneurial programmers and provide them with the necessary instructions on the nuances of writing applications for Stride with any programming language and web framework, and running the same applications on any choice platform.
The meetup also elucidated on the intricacies of building applications and introducing them to the Atlassian Marketplace, which is home to over 3000 apps already, as a platform on which built applications can be published for use by other teams using Stride.
The Atlassian User Groups Nairobi is an avenue that encourages better use of Atlassian tools and sharing of best practices, case studies, and individual practices. It is an open forum which involves discussions on the features of Atlassian communities, as well as suggestions on how to build better products. The event offered an opportunity for tech enthusiasts, entrepreneurs, tech engineers and corporates to connect and share ideas and experiences on best ways to put Atlassian tools to good use towards increasing productivity and shipping products.
Many Atlassian experts and customers were present at the event as they sought to take advantage of the abundance of expertise available. Discussions revolved around such aspects as JIRA dashboards, perfecting stash workflow, getting started with Atlassian app development for Stride, Adding bots, Configuration pages, dialogs, glances, sidebars, Stride JavaScript API, JWT authentication, and ways to explore the new Atlassian App management console for stride and User APIs. It may have come off as esoteric geeky stuff for some, but it was unarguably a worthwhile learning experience for a good number of entrepreneurs and stakeholders who benefited from the knowledge-sharing, use-case, networking, and member discounts that were available at the Nairobi meetup.