Elon Musk Is A Product Of The American Dream, But His African Ordeal Played A Part
By
| May 22, 2019
South Africa-born Elon Reeve Musk, a man who is best-known in association with big names such as Tesla, SpaceX and PayPal, is undoubtedly one of the most entrepreneurial people alive.

With his status, origin and net worth, the 1971-born businessman's actual standing is perhaps one of the most misunderstood. As his name makes several headlines every day, there is a great wonder as to the true identity, drive and accomplishments of the legendary entrepreneur.

Really African?
With the way the #Jumia Is Not African hashtag has hit Twitter lately, trending very well, a lot of people are beginning to question businesses operating in the guise of having a location on the continent and calling themselves African.

Many people on the continent, both the concerned and the affected, have gone on to start digging up the names of Africa-based companies founded by expats. While that is a story for another day, Elon Musk's identity has really been questioned over time.

Technically speaking, Musk is a South African with European descent. What may seem like a cap to the bottle of complication is that he had tied with Canada and America, an ancestry that stems from the Pennsylvania Dutch community.

He has mostly been classified as a white South African. Whether his parent's divorce at the age of ten had anything to do with his suddenly found love with the outside world or with computers remains unclear, but anything could have spelt the technical and geographical developments.

Born on June 28, 1971, in Pretoria, South Africa, to a Canadian mother and a South African father, Musk spent the early years of his childhood with his brother Kimball and sister Tosca in S.A.
It was in 1989 that he obtained his Canadian citizenship, which was, in part, because he felt it would be easier for him to become an American with the opportunity. In 2002, he became a full-fledged United States citizen.

Why Did He Leave South Africa?
Musk has been called the enigma of intelligence, the citadel of perseverance and a quintessential leader, but thanks to controversy, many are confused as to whether the entrepreneur is proud of his African heritage.

So, why did he leave South Africa, actually? Musk left the continent when he was just 17, but he did not make the move based on a whim or a gust of windy feeling. The Pretorian made his mind up to leave Africa due to a lot of reasons.

It might be gory to hear (or read), but Elon was a victim of domestic violence. When he was a student of Bryanston High School during his teenage years, he was reported to have been seriously assaulted by a group of boys in the academic institution, an incidence which landed in a Sandton hospital.

Kicks in the head, getting pushed down the stairs and being beaten too much, all culminated in his transfer to Pretoria High, but that did not turn out to change his perceptions about the neighbourhood, neither did it solve Musk's problems.

The school, allegedly, asked him for an R 1 million grant which he agreed to on the terms that he would never be bothered by them again. The reason for the grant remains unclear, but the situation was vivid enough for Musk to make up his mind on the Southern African country.

Well, he was not the only one who was let down by a school trusted to protect him; his family too shared in the disappointment, especially as Errol, Musk's father, discovered that the attackers were not punished. Apparently, the violence development was written off as a case of "boys being boys".

A more significant factor than his ordeal with bullies, education and the lure of Silicon Valley were a motivating force for Musk's departure to the West. He studied at the Queen's University in Canada for a few years, after which he got a scholarship to study at the University of Pennsylvania.
Nonetheless, his journey to the U.S. had been telling, as he had always wanted to go there because as a young man growing up, Musk felt America was the hub of the "cool stuff".

Though Musk says he arrived in North America with his own financial efforts, he had the help of the Canadian-South African model Maye Musk, who divorced Musk's father at the turn of the century. Being able to enter the U.S. and start something for himself is enough reason to not think of going back to South Africa.

But there is more. Musk is reported to have decried the awkward life he went through at the hands of his father and stepsister. Given his harsh comments about his father, it does not look like he would be willing to fly to Mzansi for a family braai anytime.

The American Dream Starts
The economics graduate's net worth, as reported by Forbes in 2017, stood at USD 2 Bn. Google it now and you would be greeted with USD 18.8 Bn.
He earned his first billion when he sold PayPal in 2002 and the last valuation of his company SpaceX was at more than USD 20 Bn. And we have not even started talking about Tesla. And Tesla is not the only firm remaining. You bet! Elon Musk does have his finger in many pies.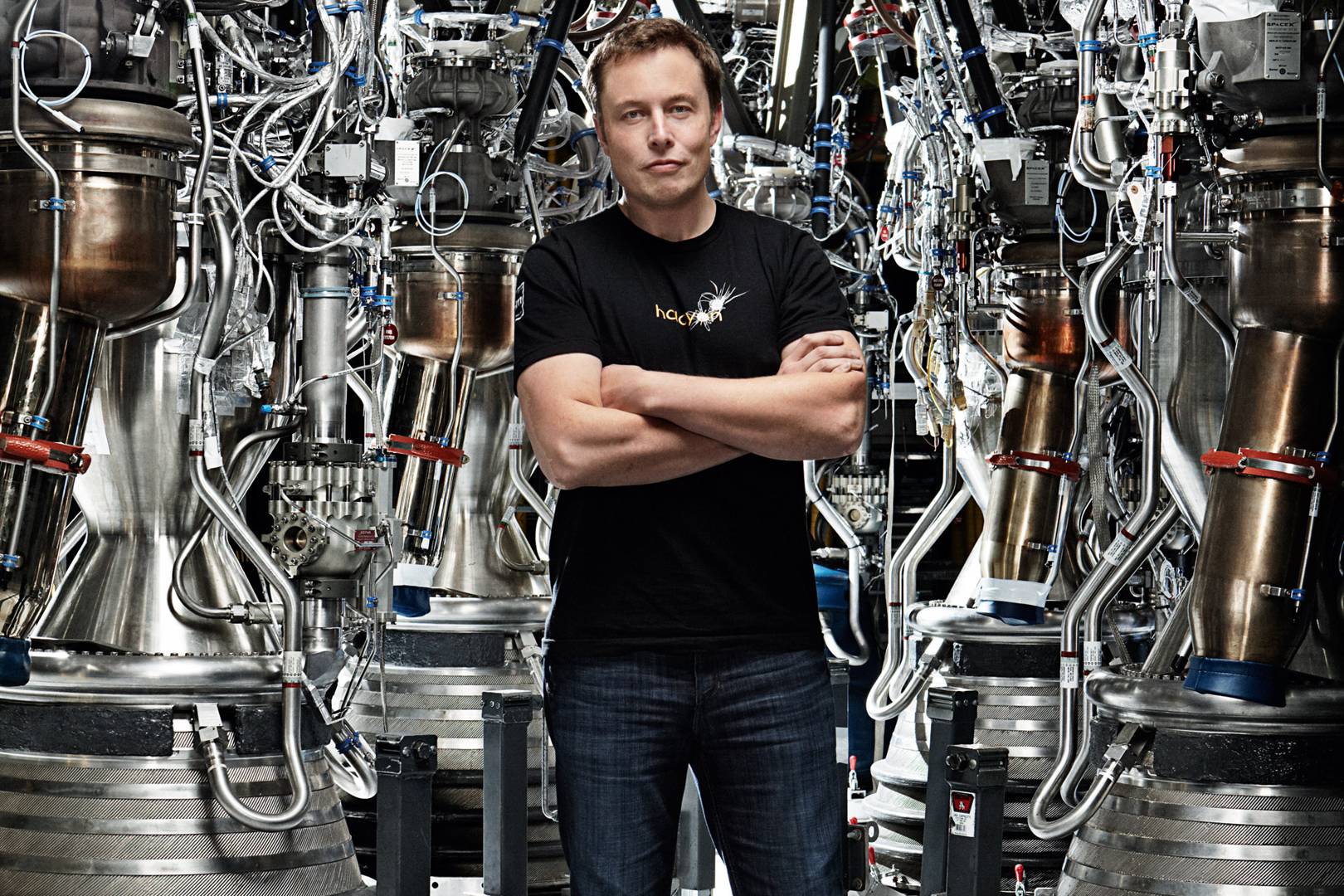 Considering the fact that Musk decided to stay back in the University of Pennsylvania for a second degree in Physics, one would understand that the Pretorian did not start daring for more just yesterday.
Think that's all? After bagging his second bachelor's degree, he proceeded to Stanford University in California where he got a PhD in energy physics. The decision is believed to have been at a perfect time, as it was around that time that the floodgates of internet opportunities were flung open.
Fortunately and unfortunately, Musk dropped out of Stanford just two days after he got in order to be a part of the internet boom. Seemingly because he wanted to dare for more than a doctorate, the South African moved to launch his first company, Zip2 Corporation.

Zip2 was an online city guide that provides content for emerging websites of both the New York Times and the Chicago Tribune. 1999, the division of the Compaq Computer Corporation acquired this first company of Elon Musk for USD 307 Mn in cash and USD 34 Mn in stock options.
And that was how Musk started making his millions. Today, Zip2 develops technology solutions and contents for business directories that connect e-commerce merchants with their consumers.

What Else Did Reeve Found?
It seemed like Musk was not ready to stick around at Zip2 and was not willing to waste much time either, being that he co-founded X.com the same year he sold his first company.
X.com is an online financial services company, and it was acquired the following year, ultimately leading to the contrivance of PayPal as known today.
In 2017, Musk, however, bought back the single character domain name PayPal had owned since the two companies – X.com and PayPal merged in 2000.

Elon occupied the CEO seat of PayPal for about a year before he was ousted by the company's board in 2001 after a dispute with the co-founder and CTO, Max Levchin.
He retained his 11 percent stake in the company, nevertheless, and earned some USD 165 Mn from PayPal when it was acquired by eBay not long after its 2002 Initial Public Offering (IPO).

Apart from being an electric car mogul, Elon Musk is a space venturer. Founding a third company known as Space Exploration Technologies Corporation (SpaceX) in 2002, the entrepreneur had the intention of building a spacecraft for commercial space travel.
About six years down the line, the company gained firm footing, enough for NASA to award it the contract to handle cargo transport for the International Space Station.

May 22, 2012, Musk's SpaceX made history as the company launched its Falcon 9 rocket into space with a crewless capsule. The craft was sent to the International Space Station with 1,000 pounds of supplies for stationed astronauts. This marked the first time a private-owned company sent a vehicle to the ISS, and it was "lucky" accomplishment for the entrepreneur.

The United States government, in March 2018, gave SpaceX the go-ahead to launch a fleet of the satellites into low orbit to provide internet connection.
The system was developed to make broadband service more accessible for rural dwellers in the country and boost competition ins densely populated markets previously monopolized by one of two providers.

Tesla Is A Whole Different Story
Elon Musk is best-known with Tesla, the electric car company he co-founded in 2008. He is currently the CEO and products architect of the company, which is dedicated to the production of affordable, mass-market electric cars, battery products and solar roofs.
About five years after the company was formed, Tesla unveiled the Roadster; a sports car built to handle acceleration from 0 to 60 mph in 3.7 seconds as travel nearly 250 miles between charges of its lithium-ion battery.
April 2017, the technology company said that it had blown General Motors out of the water to become the most valuable car maker in the United States. The development was a boon to Tesla, as at the time it looked to double down on production and rollout its Model 3 sedan.
Tesla Motors went public in June of 2010, raising USD 226 Mn, while Daimler and a partnership with Toyota had stakes in the company. This brainchild of Silicon Valley entrepreneurs has raised a total of USD 17.8 Bn across 33 funding rounds.
Its investors include big names Goldman Sachs, Citigroup, Tencent Holdings and Morgan Stanley among others. With five acquisitions and one investment under its already full belt, Tesla makes USD 21.46 Bn annually (2018 figures).
Has He Sent Money Home?
One early December 2018 morning, South Africans woke up to the good news that their famous innovative son Elon Musk might open a Tesla Motors store in his country of birth.
The announcement came as a tweet from Musk himself, when one Riccardo Spagni, a South African fan of his asked him when he was going to establish a branch of his genius idea back in his homeland.
There are Tesla stores all over the globe, including China, Germany and Australia. But there is none in Africa, a continent that has widely been losing out on the whole electric car revolution championed by Elon Musk's company.
Given the lower-than-average incomes in the region as well as its yet developing power infrastructure, gasoline-powered cars are the dominating force across the continent.
South Africa is regarded as Africa's most industrialized economy, but that does not make it immune to a variety of long-faced challenges. Cash setbacks and delayed power initiatives at state utility Eskom Holdings SOC Limited have led to rolling blackouts in the country.
Well, it is not unusual to see electric cars revving on African roads, but they remain the preserve of the filthy rich, while charging stations are almost impossible to come by.
And, virtually, that is the only kind of compassion he has shown for his country. Elon Musk is not eager to come back home – the American dream is working all too well for him.
Though he is an intelligent man, he seems to have his reservations about his homeland; perhaps because of the brutal childhood, he had to endure in Pretoria. What even adds to completely diverting his attention from his home is his well-known family drama, from which we found out that his father had an affair with his stepdaughter.
Elon Musk is, however, philanthropic on the American side. Under the auspices of the Musk Foundation which targets four areas for grant support – renewable energy research and advocacy, human space exploration research and advocacy, pediatric research, and science and engineering education – the funder has donated no less than USD 257 Mn to date. Driven by altruism, he puts money into disaster relief, clean water and innovations tied with sustainability.
Musk has also been involved in the funding of education improvement projects, the closest he has come to Sub-Saharan Africa. The UNESCO Institute for Statistics reports that the region has the highest rates of exclusion around the world. A fifth of children within the ages of six and 11 are out of school, and nearly 60 percent of youths between 15 and 17 never go to school.
That is why Musk's recent education donation of USD 15 Mn to an XPRIZE program called Global Learning is significant, even if only a fraction of it touches Africa.

The fund aims to teach 250 children in developing countries basic literacy and arithmetic skills in the space of 15 months. Africa is home to some of the most academically relegated countries in the world, so it considerable that Elon Musk's impact touches the continent.
Ripping Pages Off This Mogul's Playbook
There's something common with every successful entrepreneur out there; there's something other, upcoming business people can learn from them. Elon Musk is no different, as he's one of the few entrepreneurs to have raked in a fortune in the field of tech.
For a man who revolutionized space travel, online payments, electric cars, and is now trying to father supersonic electric aeroplanes in the quest to colonize Mars, entrepreneurs had better take a seat, bring out their pen and paper to get schooled.
Regardless of his identity, origin or controversy, Musk is an enigma of perseverance and brilliance, and here are some things we can pick up from him.
Always have what is important at the back of your mind and the tip of your fingers. Fascinated by Silicon Valley, Musk left his doctorate at Stanford University to write his own success stories through innovations.
Realizing the future is dependent on the internet, A.I., space exploration and renewable energy, among others, he kept his eyes on the prize. And, boy, look where he is today.
Work hard always. There is no alternative to never backing down. Zip2, a company he started with his brother, Kimbal Musk, demanded time and that made Musk work round the clock.

According to him, one has to work 80 to 100 hours a week if one wants to relish success. "If you work 100 hours a week and others do 40, it will take you four months to achieve what they can in a whole year".
Don't get carried away by money. Elon Musk is one of the few people who have achieved incredible results in life without doing it for the sake of money. If you pursue excellence, success will chase you pants down.
Getting to greater heights, as exemplified by Musk, needs focus on the difference one will be able to make in the world, not the financial rewards or glory.
Do some outside-the-box thinking. This is not a cliche. Elon Musk is great today for many reasons, but what has prominence is the fact that he has the ability to challenge himself to take on new approaches. He owes his thanks to his innovative and fearless mindset, so it is imperative for every entrepreneur out there to focus on a bigger picture.