Tony Elumelu Foundation (TEF), one of the frontier supporters of business and entrepreneurship in Nigeria, is set to reach 1,000 more young entrepreneurs for its 2020 entrepreneurship cohort.
The news comes hot on the heels of a USD 5 Mn grant thrown in by the African Development Bank (AfDB). According to the bank, the support is a part of the partnership between its Board of Directors and the officials of TEF in back in March 2019.
The partnership exists to strengthen small to medium-sized enterprises and develop the skills/talents of the youths in Africa. The collaboration will also cater to 3,050 young entrepreneur across 54 countries on the continent. The USD 5 Mn grant brings the total to 4,050 young entrepreneurs.
In 2016, AfDB launched the Jobs for Youth in Africa strategy to support the creation of 25 million decent jobs in the continent.
The new support aligns with the program and is expected to equip 50 million young Africans with employable skills. This is in a bid to enable youngsters access economic opportunities and realize their cross-continental potentials.
In a similar way, the Adesina-led institution unveiled the Youth Entrepreneurship and Innovation Multi-Donor Trust Fund. It did this in partnership with the governments of Norway, Denmark, Sweden, Italy and the Netherlands.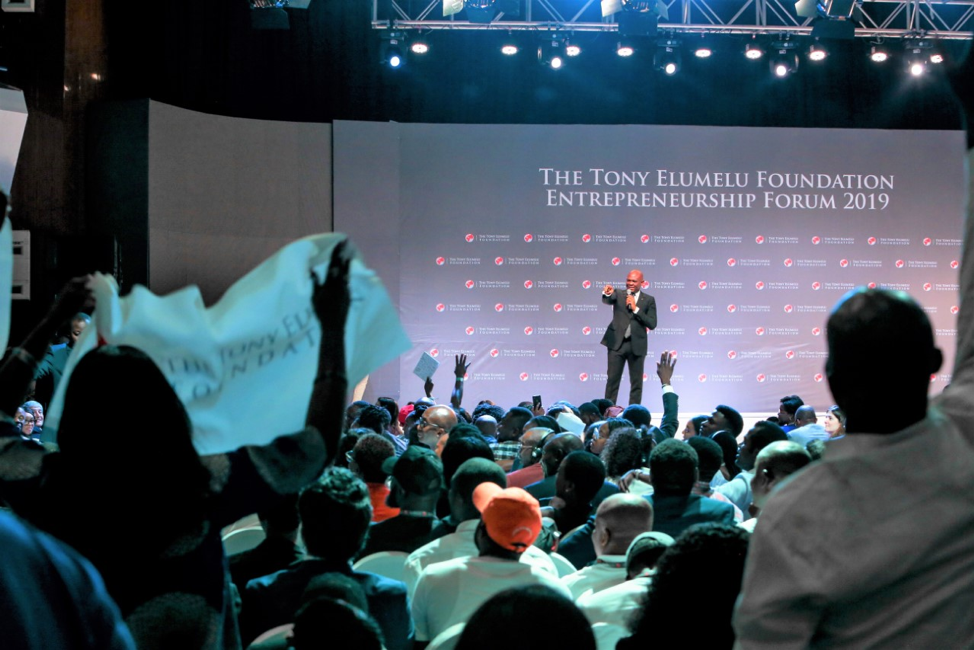 The fund is a grant vehicle managed by the Bank to support the African entrepreneurship ecosystem directly and indirectly by leveraging on the Bank's instruments. Its interventions will equip Africa's youth with the right tools to establish start-ups and micro, small and medium enterprises.
AfDB supporting Africa's most radical entrepreneurship platform is great example of how the continent's leaders should be joining hands to foster economic development. At the time, most African youths do not have access to stable economic opportunities.
One-third of Africa's 420 million youths have no jobs, while another third are working under-paying jobs. Only 1 in every 6 of them is in wage employment.
While African government's yet struggle to create sufficient job opportunities for the rapidly growing unemployed, platforms like TEF and the AfDB are making significant strides.
Featured Image: TEF Via Facebook