Imagine you meet that entrepreneur you have always wanted to meet. Imagine you are in the elevator with the richest entrepreneur in Africa and you are given only a few minutes to tell him or her what you do and why it matters, what will you say?
Your elevator pitch is not something long but short, complete, and straight-to-the-point. Once you can clearly explain who you are and what you do to a potential client or investor; you can be able to convince them and win them over.
Elevator pitches aren't only used by salespeople; you can also use them at networking events or meetings.
It doesn't have to be too long, according to Mindtools, your elevator pitch, "should be no longer than 20-30 seconds. Otherwise, you risk losing the person's interest, or monopolizing the conversation."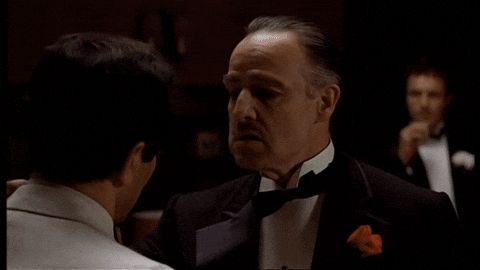 Credit Giphy
How do you then craft that elevator pitch that would make you stand out from your competitors?
What problems are you solving? Your start-up should solve a problem, and so you need to be able to articulate that to whoever you are talking to. People are more interested in the solutions your business is offering than other things. Your target audience wants to know how you are making their lives or the lives of others better.
Know your audience: You should tailor your elevator pitch to your audience. Another important trick is to have about two elevator pitches and tailor it to two different major audiences e.g. customers and investors. You can also have one that you refine based on who you would be speaking with.
Write down your pitch: Once you have clearly thought about all the above, you need to write them down in clear sentences. Write down what you want your target audience wants to know about you or your start-up. Make sure it is conversational and not boring and one-way street. Don't also forget to include your unique selling proposition; this is what stands you out from your competitors. However, make sure you don't make it too long; your elevator pitch shouldn't be more than a paragraph. You should also add a call-to-action in form of a question or a leading statement that would encourage your audience to respond to you.
Practice: Practice they say makes perfect. And so, you need to read out your elevator pitch and get used to it. It is not only about the content of your elevator pitch, the delivery is also important. You have to be aware of your body language, posture, the way you speak, etc.
Delivery: The practice isn't just essential, the delivery is key. You should deliver your elevator pitch with confidence and poise. This also helps the person you are communicating with to believe that which you are saying.
One of the important things to note about your elevator pitch is that it has to be conversational and sometimes you might have to review it and tweak it to suit your target audience.