Internet Ventures: 5 African Founders Who Have Railed In Massive Online Cash
By
| October 16, 2018
In the course of the past two decades, a significant number of digital ventures have been springing up from different parts of the world, due to the increasing embrace of knowledge technologies, information and social media. Several African entrepreneurs have also carved out online niches to birth economic benefits, employment and in the same way, enable globalization. Pivotal people such as Mark Zuckerberg, Sergey Brin, Steve Chen, Chad Hurley and Jawed Karim (YouTube partners), as well as Lawrence Page have been scintillating the internet scene and cashing in big on the international front. So what about Africa? The continent is definitely not missing out, as innovative minds in the motherland are citing and exploiting internet opportunities, making them worthy of celebration and emulation. Here are five of them who have built successful online ventures.
Elon Musk – Co-founder PayPal, South Africa

The legendary Elon Musk from South Africa is the co-founder PayPal. The entrepreneur, who has an African father and a Canadian mother, is one of the brains behind what has to be the most internationally recognized and used payments system. But that isn't the only of his accomplishment, as he also co-founded X.com in March 2002 – a financial service and email payment company. In a matter of one year, the venture acquired Confinity – a company originally formed to beam money between Palm Pilots. The combined entity then capitalized on email payment through the PayPal domain. In February of 2001, X.com was officially renamed to PayPal, which was later acquired by eBay for USD 1.5 Bn in 2002 via a stock deal. Before its sale, PayPal's 11.7 percent shares formed the coffers of Elon Musk, making him the largest shareholder in the company.
Kamal Budhabatti – Founder Craft Silicon, Kenya

Kamal, who is nicknamed Kenya's Bill Gate, is the fuel to the engine and the man behind the wheels of Craft Silicon. He founded it to be a Kenyan software company that provides core banking, Microsoft, mobile, switch solutions software and electronic payments services for more than 200 institutional clients in over 40 countries spread throughout Africa, Asia, Europe, and the Americas. Craft Silicon boasts of an office in the all-time Silicon Valley in San Francisco, which makes it one of the quite few Kenyan companies ever to bask in such affiliation. With its more than USD 50 Mn market value, the company is causing ripples in the African business ecosystem, driving tech in the East African region and putting Kenya on the world map of entrepreneurship. Kamal Budhabatti's idea of a venture now rakes in annual revenue of USD 6 Mn.
Jason Njoku – Founder Iroko TV, Nigeria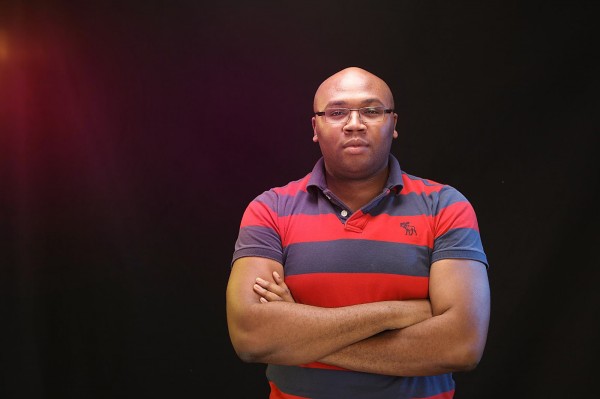 Jason, who happens to be one of the few Nigerian entrepreneurs that beat the odds of raising capital even in impossible situations, is the founder and CEO of Iroko TV in Nigeria. The internet company is now reported to be the largest distributor of African movies in the world. While that may come as a shock to you, this may be an absorber – Iroko TV is labeled as the Netflix of Africa according to a Forbes publication. In 2013, Jason's business was able to raise USD 8 Mn in venture capital from Tiger Global Management, which is a New York-based private equity and hedge fund being managed by billionaire Chase Coleman. Iroko TV is an online streaming website that makes enormous profits from lucrative content distribution deals with companies such as Daily Motion, iTunes, Amazon, and Vimeo. According to analysts, Iroko TV could be worth an estimated amount of USD 30 Mn, with Jason Njoku being the company's largest individual shareholder.
Njeri Rionge – Co-founder Wananchi Online, Kenya

Rionge is the co-founder of Wananchi Online, one of the leading internet services providers in East Africa's cable, broadband, and Internet-based IP phone companies. This woman is regarded as one of the most successful entrepreneurs in Kenya, and her turning point was when she succeeded in turning a USD 500 K startup into the echelon internet form in the whole East African region. Wananchi Online now has a net valuation of no less than USD 175 Mn. She was one of the few people who went tooth and nail to put it out there that internet is not cut out alone for the elite, as just about anybody can found, build and make a fortune out of it. Her ISP company became massively successful so much that it rose to nearly USD 60 Mn in growth capital from a consortium private equity firm.
Mark Shuttleworth – Founder Knife Capital, South Africa

Mark Shuttleworth is the founder of Thawte and Ubuntu/Knife Capital, South Africa. He founded Thawte when he was 22 to be a digital certificate and internet security company, which he later sold to VeriSign for USD 575 Mn in an all-stock deal. The company today is the second in the world when it comes to the provision of digital certification. When Shuttleworth was 26, he used a fraction of the proceeds from the Thawte sale to start a venture capital firm HBD Capital, which is today popularly known as Knife Capital, based on Cape Town. The firm invests in innovation-driven fintechs with proof of traction. Knife Capital was one of the participating investors in the Weetracker UberPitch series. Another of Shuttleworth's founding was that of Ubuntu, a computer operation system that is distributed as free open-source software. The entrepreneur's net worth is reported to be USD 500 Mn.