Dala, a South African blockchain startup that allows users to perform financial transactions on its platform, has shut down in what is a dramatic turn of events. And this is one startup failure that was announced (tweet) by the fintech's CEO herself, Tricia Martinez. What really happened?
Dala was founded in 2018 with the goal of creating a decentralized financial system for emerging market consumers. According to the company, Dala looked to build a new financial system for consumers in the underserved countries of Africa, whose geographical location and economic status do not do them any good.
Rewards Model Gone Wrong
"We believe that financial services did not need to come with huge fees to send money to someone or have a savings account," the company said in a statement.
With Dala's launch and impressive response from customers, especially in Uganda, the startup did look promising. Using a rewards model, the fintech allowed users to sign up friends and family, transact and send payments to people and receive rewards as an incentive.
The thing about reward models is that there is a huge risk associated. If not managed properly, it can turn into a beehive of internet desperadoes. The startup reported that the rewards attracted scammers or people who figured out how to manipulate a rewards system.
"This led us to change our rewards model multiple times and have to remove users who were abusing our system."
Kofi Genfi, the CEO of Accra-based Mazumma, a mobile money payment system that utilizes a distributed secure infrastructure and cryptocurrency to enable seamless payments, says that a rewards model can be severely abused if not properly structured. "So it has to be built not to allow leakages and quickly fixed when realized," he adds.

Now, Infrastructure
Martinez writes in a sequel to the shutdown that Dala ran into another problem – infrastructure. According to her, the company's partners' systems would regularly turn off due to internet problems and their own poor infrastructure. This glitch made users unable to use the platform, posing the biggest problem for the startup at the time.
"Additionally, we suffered outages from our local banks and mobile money services that strained the flow of capital in and out of the system. This crushed our user engagement and most importantly trust in our system.
It also forced us to expand the scope for Dala. We had to build even more infrastructure than we anticipated at the start. Companies that we thought were reliable were anything but".
Despite these hurdles, Dala stood its ground and followed the path it set for itself. No running a company without smashing into problems every once in a while, right? But for Dala, the issues just kept on coming.
Where Money Matters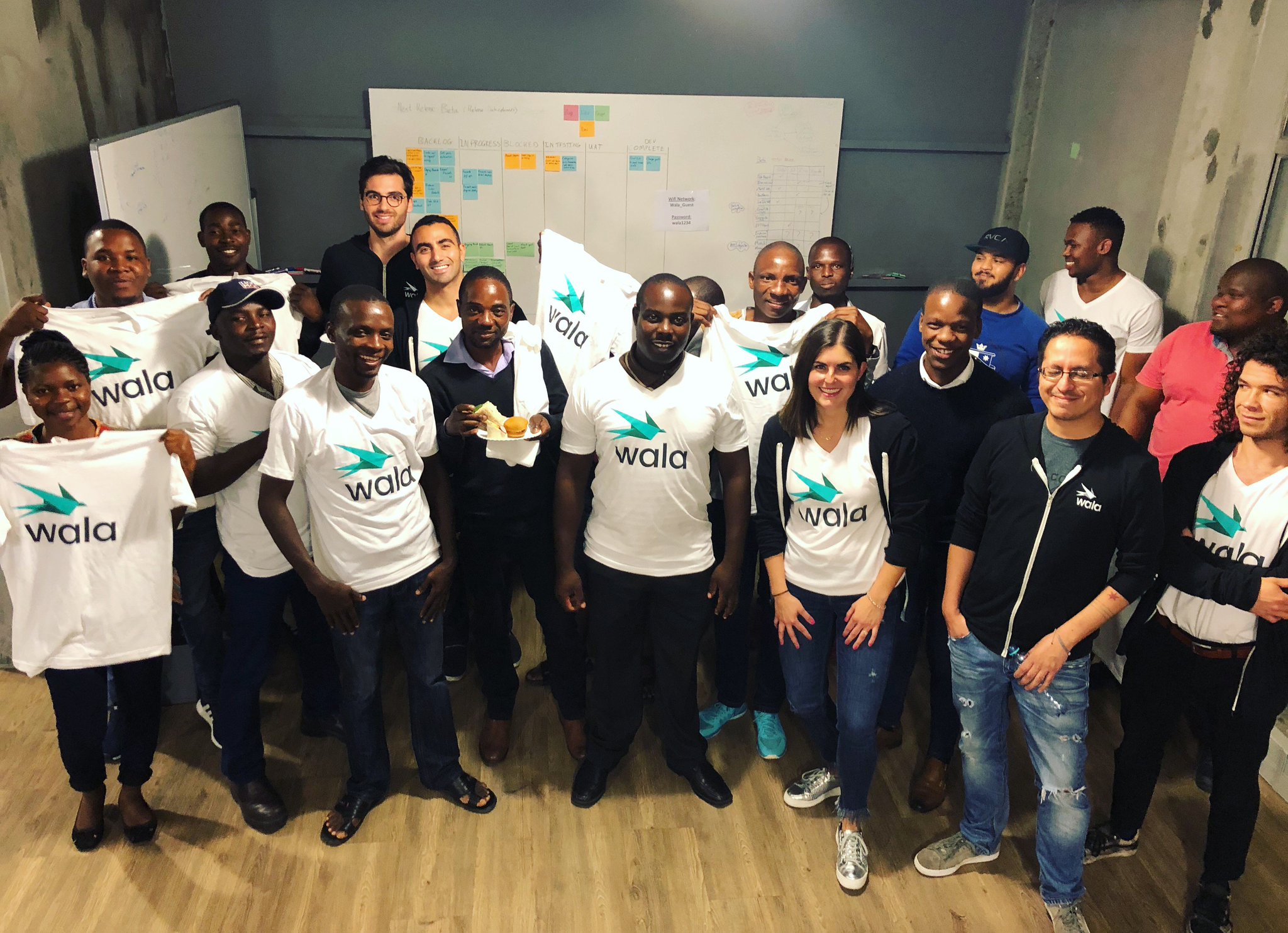 The main reason Dala shutdown is its inability to land ample funding. The startup made USD 1 Mn go a very long way – money which it raised during an initial coin offering (ICO) in 2017, though the sum was shy of the envisaged USD 30 Mn.
Dala grew to more than 150,000 wallets just as more partners wanted to work with them. This brought along with it much work, but the pain to the seemingly promising move was that resources were limited.
Dala needed to raise money again. "Given our rapid growth, I expected to find several people wanting to support this initiative. But I was wrong. I began fundraising at the start of crypto winter, which certainly didn't help. For whatever reason, not many investors wanted to back a crypto company, let alone a startup focused on African markets," said Martinez.
According to her, after eight months of almost circumnavigating the world and meeting with more than 100 investors, she was still unable to convince someone to invest in the company. "Despite our early growth numbers, we couldn't secure the necessary financial support we needed to continue growing and operating".
Calling It A Wrap
With no access to funding, Dala started wrapping things up, gradually. From turning off deposits to leaving withdrawals open and informing users to stop putting money in the system, the blockchain startup was headed for the door. The last straw was drawn when Dala let go of most of the team members and hit the turn-off button on its app.
"Our team was devastated, to say the least, and our users were upset. We provided a free financial payments system to consumers that solved a huge problem for them, but we didn't have the funding to scale operations and solve the infrastructure problems that existed in these markets".
It is quite emotional for the African tech space to see Dala call it quits for now. After landing funding from Newton Partners in 2017 and clinching the USD 100 K prize in the 2018 Zambezi Prize for Innovation in Financial Inclusion, the road ahead for the company seemed smooth.
"Honestly, it's quite puzzling to me because she had USD 100 K apparently and another USD 1 Mn (of record). But for the space, it's sad to see companies try to execute digital asset projects and fail. Nonetheless, there are great lessons to be learnt concerning user interaction and how to properly build digital asset ecosystems", says Kofi Genfi.
Be as that may, Martinez says: "We are still strong believers in this vision and approach to delivering financial freedom. We will continue working to solve that problem and support others that do as well".