Young Nigerian Beats 750 Contestants From 73 Countries To Win USD 10 K Best AI Startup Prize
By
| October 10, 2019
A young Nigerian, Abdulhakim Bashir, has beaten massive odds to emerge victorious at a global Startup Innovation competition that is currently ongoing in the United Arab Emirates (UAE).
GITEX Technology Week is currently underway in Dubai and one of the highlights of the event was the FutureStars challenge which saw 750 contestants from 73 countries competing for a cash prize with some brilliant innovations.
The Nigerian, Bashir, had entered into the competition with his Artificial Intelligence (AI) solution, Chiniki Guard; a technology that tackles the menace of shoplifting.
After listening to all the pitches, Bashir's innovative solution was selected by the judges as the best of the bunch and he was awarded the USD 10 K prize.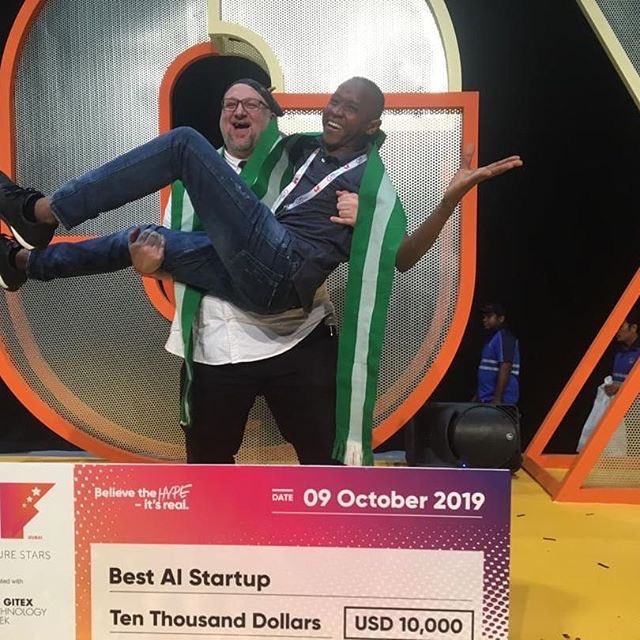 The Startup Innovation competition was organized by Dubai's World Trade Centre to bring out innovative spirits in young startup owners.
Bashir's creation, Chiniki Guard, is a security application developed to prevent shoplifting in stores and theft in residential houses.
"Chiniki Guard provides real-time updates on the activities going on in a retail store. It reports theft and shoplifting by analyzing the video feed through the Closed Circuit TV'', Bashir said in an interview with journalists in Dubai.
Chiniki Guard provides real-time data on activities ongoing in a shop. It analyses the information from a CCTV camera using AI. It reports instantly via a connected video app.
Bashir said the app would to help put an end to cases of shops and stores going out of business due to the activities of dishonest employees or shoplifters.
''We envisioned how Artificial Intelligence might combat this rampant act to save retailer's loss. Chiniki Guard consists of a control centre inference app to stream videos, a mobile app and a dashboard'', he said.
Although Chiniki Guard took home the prize for Best AI Startup, the grand prize of USD 100 K went to Brazilian, Jose Rubinger, who is the CEO and co-founder of Key2Enabler. The overall winner got rewarded for developing an assistive technology that enables disabled persons to write and type with a keyboard.
Meanwhile, another Nigerian, Stephen Osawaru, did give a good account of himself at the competition. His innovation, 247Medic, took him all the way to the semi-finals.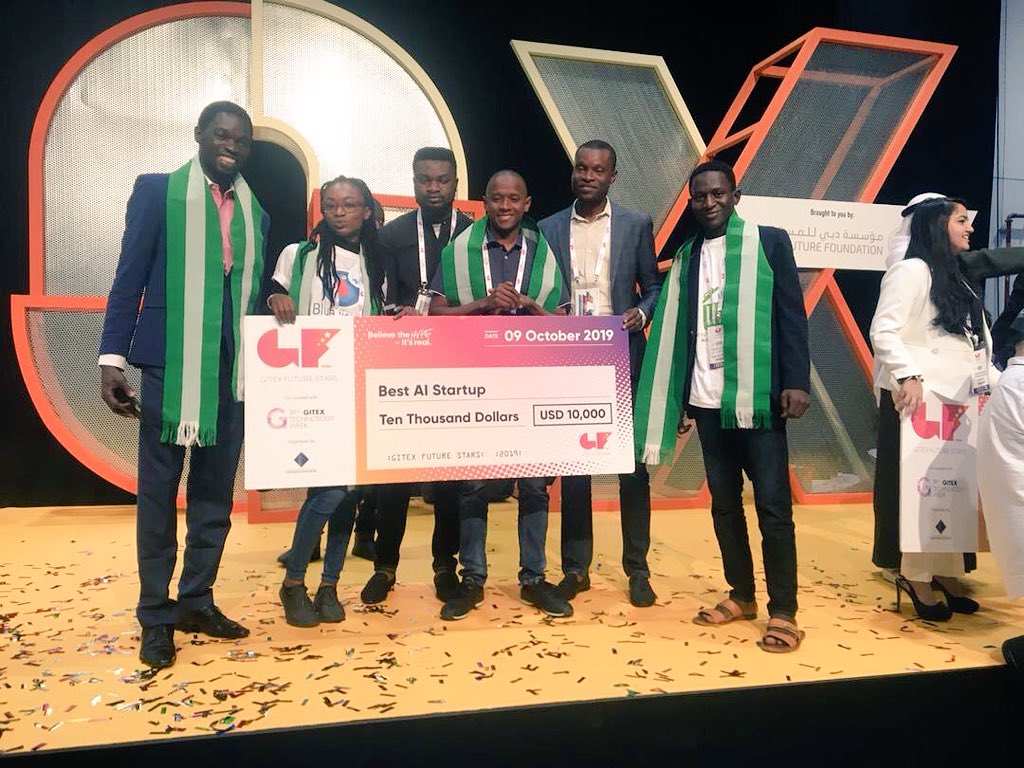 He had his place on the "Supernova Stage", having held his own in the innovation challenge which drew participation from 108 contestants across the globe.
Nigeria sponsored 10 startups to the global event, two of which made it to the semi-finals of the competition.
Relaying his thoughts on the performance of the Nigerian contingent at the competition, Minister of Communications, Dr. Isa Pantami had described the development as a win for Nigeria and an indication of the commitment of the current administration to enabling digital transformation.
The minister emphasized his stance on increased support for start-ups and called on relevant agencies to give them the necessary support.
Featured Image Courtesy: Twitter/@OvieAli