The Arts and Civics Table (TACT) organization is set to hold its first SME Sustainability and Growth Conference on Wednesday 27th June 2018 in commemoration of the United Nations' MSME day. The program, tagged SME Formalization and Financing, will be held from 9:00 AM to 6:00 PM on the said date. It will hold at the Workforce Group's 'The Zone Tech Park,' Plot 9, Gbagada Industrial Scheme, Gbagada, Lagos State. Attendance is FREE of charge, but SMEs must pre-register.
The conference aims to facilitate a much-needed conversation between government, SMEs, and stakeholders in development finance, banking, consulting, and grant-making institutions on the challenges SMEs face in business, especially in raising capital. The event is an opportunity for:
Engagement between policy-makers and SMEs on challenges and required interventions.
Development finance institutions to enlighten SMEs on accessing their financing windows.
Development partners & consulting firms to speak with SMEs on leading practices that enhance business survival and growth.
Investors and donors to publicize capital funding and grand opportunities for SMEs.
Other financial institutions to showcase affordable financial services to SMEs.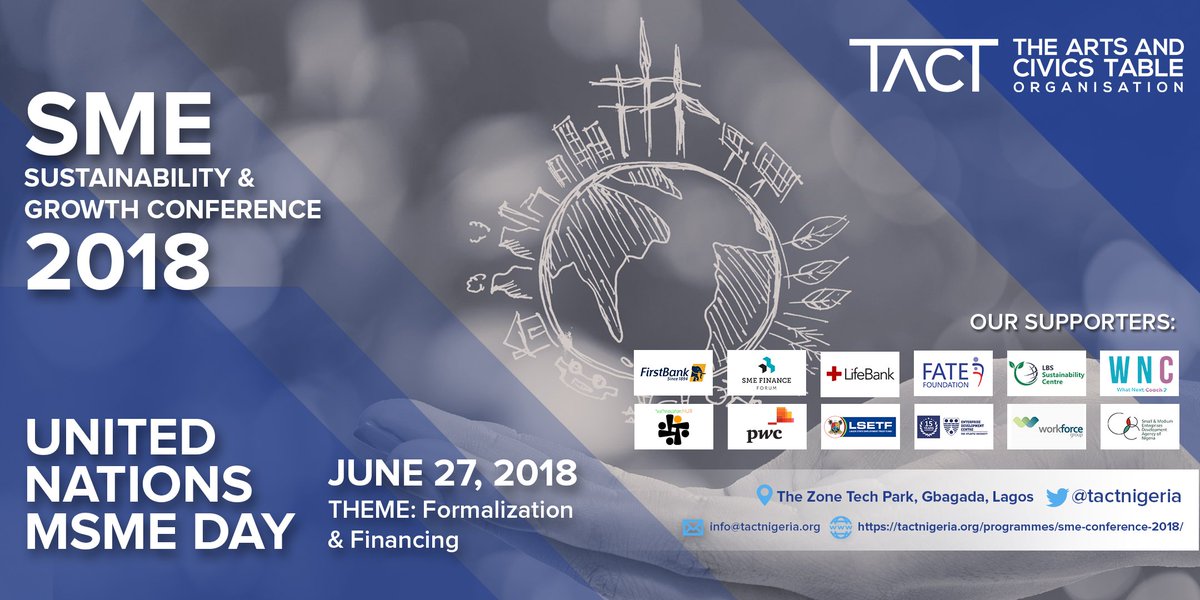 The conference is for SMEs who want to understand how to raise capital through various funding opportunities and learn leading business practices that can enhance their businesses' survival and growth prospects. Participants will also be able to provide feedback to policymakers directly on challenges encountered by entrepreneurs in Nigeria, and interventions required.
More than 100 SMEs will be in attendance at the event; other stakeholders expected to participate include LSETF, CBN, BOI, SMEDAN, TOE Foundation, LCCI, Fate Foundation, Lagos Business School's Sustainability Centre, Enterprise Development Centre, Workforce Group, What Now Coach, Wennovation HubStart-up Grind along with others.
SMEs can register through this link via Eventbrite. More information about the event is on TACT Nigeria's website.