USSD Charges, POS Stamp Duty – Is CBN's Cashless Policy Actually Leaving Nigerians Broke & Cashless?
By
| October 20, 2019
Since 2013, the Central Bank of Nigeria (CBN) has been championing some sort of crusade to make Nigerians use more tech and less cash.
That's pretty much what the much-talked-about "cashless policy" of the CBN is all about, and quite frankly, it's not a bad idea. Which is why it has caught on over the years. But a series of needless policy tweaks in recent weeks could undo some of the work that's been done, or even most of it.
The CBN's cashless policy is aimed at encouraging Nigerians to utilise electronic channels for transactions they would normally do with cash. The CBN talks up mediums like ATMs, POS, mobile apps, USSD, QR, and the likes, as great alternatives to cash.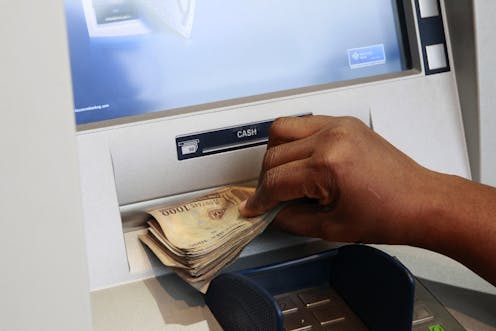 And they are. With those mediums, financial transactions are both quick and convenient. And Nigerians are starting to buy into the gospel according to the CBN. This year alone, the value of e-payments in Nigeria hit a record NGN 203.35 Tn in 6 months.
It's a testament to how much the CBN's "more tech, less cash" idea has gained ground since those early days when the default response of the average Nigerian to ideas like paying for stuff online or transferring funds with a mobile phone was either "no bloody way!" or "count me out!"
Well, it must be that somewhere in the CBN's grand plan, the idea was always to get Nigerians hooked on electronic transactions, and then tax the hell out of them for using.
And that's because Nigerians keep awakening to news of taxes on various services that are integral to the cashless policy of the CBN.
The latest furore is coming from a new directive that says telecommunications network providers will charge NGN 4.00 per 20 seconds for USSD access to banking services starting from October 21.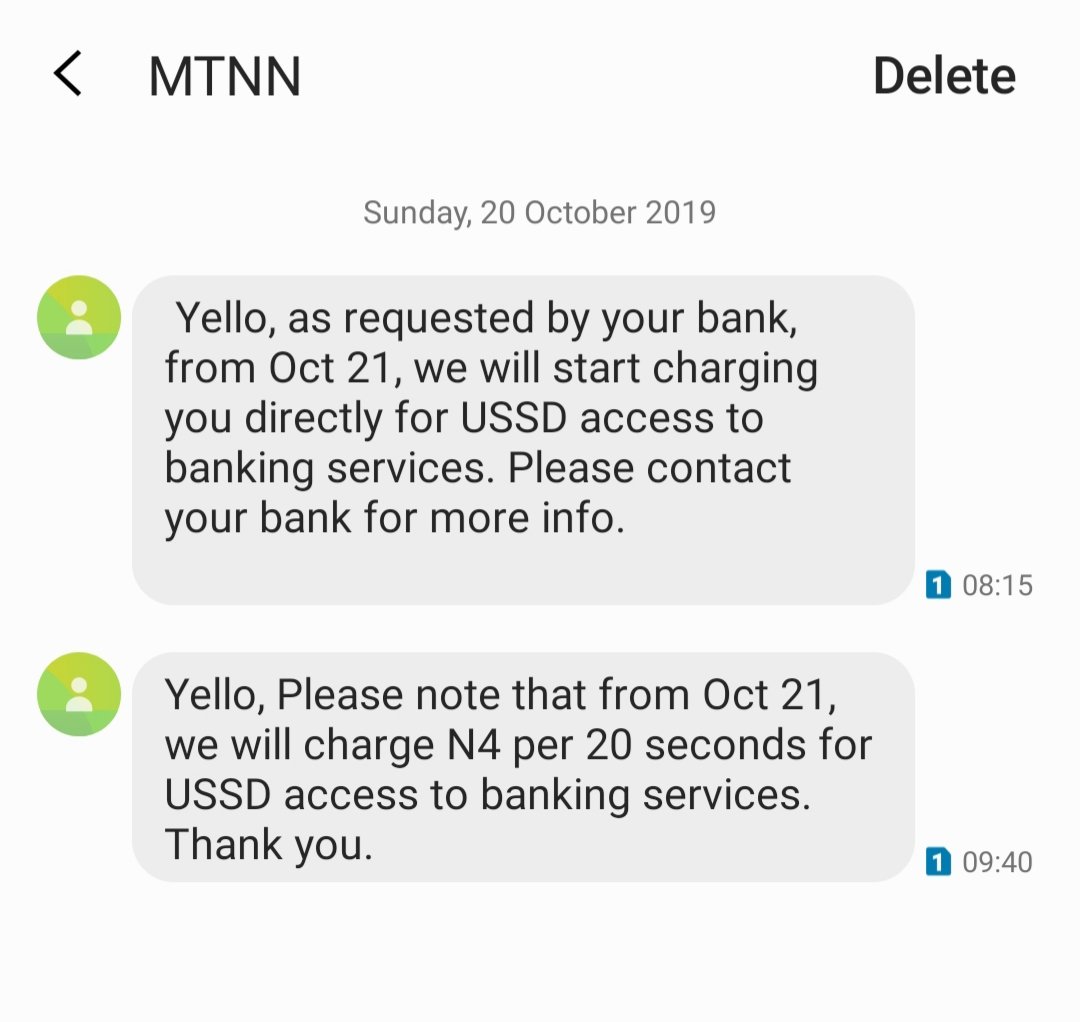 Virtually all Nigerian banks offer USSD services which allows customers to carry out all manner of financial transactions from their mobile phones.
Before now, it's been totally free of charge for most banks, though there are other banks that charge varying amounts per USSD session, depending on the service used.
A lot of people have been drawn to USSD services mostly because it is quick, easy, convenient, and accessible from all kinds of mobile devices. And the fact that it has always been free of charge for most banks in Nigeria somewhat made it a winner.
Now, it befuddles imagination to think that placing charges on a service that has hitherto been free would sort of encourage more people to use it.
That's just one of the many ways the CBN is contradicting itself with counter-productive measures and shifting the goalpost when it comes to the cashless policy.
It's just plain unreasonable to encourage people to buy into cashless measures and then milk them cashless for using those same measures.
In September, the CBN also came with the idea of an NGN 50.00 stamp duty on all PoS payments exceeding NGN 1 K.
It's basically the same as asking people to pay more with their cards for something they would get for less in cash. That would only discourage the use of cards and effectively tank whatever is left of the cashless policy.
Nigerians are already overburdened by the myriad fees banks charge for using ATM services, SMS alerts, and the many other "maintenance fees" attached to electronic banking services. Those services are borne from the CBN's cashless policy and Nigerians are still struggling to come to terms with the charges they come with.
It's baffling, then, to think that adding yet more charges would somehow offer further encouragement.
How will this do anything but discourage people from embracing an idea they were so reluctant to buy into from the onset and only considered because it was basically shoved right down their throats? Well, that's the big question. And it's a confounding one too.
One minute, the CBN places charges on corporate/individual withdrawals and deposits above a certain amount to encourage the adoption of electronic mediums for financial transactions.
Next minute, it asks banks to ask telcos to charge a certain Ejiro NGN 4.00 extra for the 20 seconds he spent buying an airtime of NGN 100.00 from his bank account via the USSD platform. It's mind-boggling, to say the least.
And then, there's the Nigerian senate talking about a 9 percent tax on communication services including calls, SMS, MMS, data, and cable TV.
Plus there's the proposed VAT increase (from 5 percent to 7.5 percent), and another 5 percent tax on online purchases talked up by the Federal Inland Revenue Service (FIRS). Then, there's also that excise on carbonated drinks recently touched on by Nigeria's Finance Minister, Zainab Ahmed.
Well, it does look like it's raining taxes in Nigeria at the moment and everyone is caught up in the storm.
But if Nigeria really needs cash that bad, maybe plenty of it would be found in the paychecks of high-ranking government officials, not in Ejiro's NGN 100.00 airtime recharge.

Featured Image Courtesy: Quartz