More Losses For Jumia In Q3 2019 Report Means Profitability By 2022 Is Highly Unlikely
By
| November 13, 2019
It's been a rather difficult year for Jumia; the Africa-focused e-commerce company which calls itself Africa's first tech unicorn — though there are many who would dispute that.
After appearing to make history by becoming the first tech company with operations in Africa to list on a major stock exchange, Jumia seemed to be cruising until a report by Citron Research alleging fraud in Jumia's dealings threatened to drown the company.
Jumia stocks had been soaring high before the storm but since then, things have pretty much gone downhill. And the company's just-released released financial report for the third quarter (Q3) of 2019, doesn't exactly make things better.
In a story that is becoming all too familiar with the company, Jumia recorded increased active users, it's Gross Merchandise Value (GMV) grew compared to Q3 of the previous year, revenue is on the up, and JumiaPay bubbled like never before.
But the company is still bleeding cash. Losses continue to mount. And frankly, the projected year of profitability — 2022 — now seems like wishful thinking, to put it nicely.
In Q2 2019, Jumia's revenue was USD 44.2 Mn, up from USD 37.1 Mn for the same period in 2018. And so far in 2019, the company has seen its revenue reach USD 122.3 Mn.
Those are decent numbers but the company hasn't managed to crack whatever makes its losses swell. The e-tailer recorded operating losses of USD 55 Mn in Q3 2019, higher than the USD 45 Mn lost during the same period the previous year.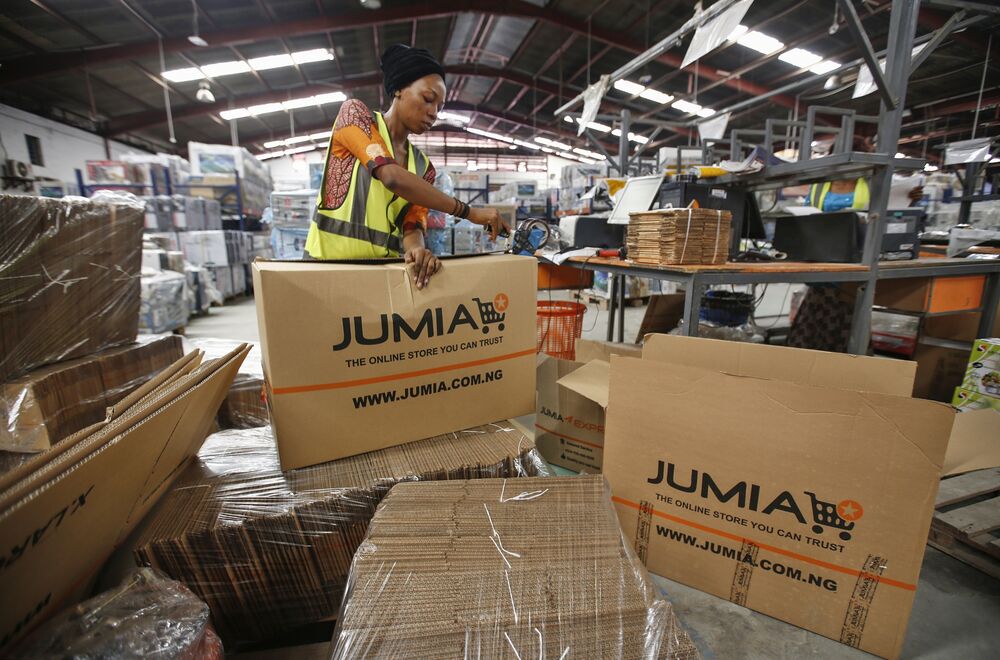 To state it more clearly, Jumia has now lost no more than USD 180.1 Mn during the first nine months of 2019 alone. Considering the same period in the previous year, that figure was USD 129.2 Mn.
It's not even news that Jumia's losses are now on the threshold of USD 1 Bn since launching in 2012. And it's hard to see much changing in the coming months given the checkered history of e-commerce on the continent.
But the outlook isn't entirely bleak for the startup. In certain respects, Jumia appears to be growing.
By gaining 636,000 new customers over the last quarter, Jumia now has 5.5 million annual active customers, up from 3.5 million a year ago and 4.8 million in Q2 2019. It's the company's biggest single-quarter growth over the last few years.
The company defines an annual active customer as "unique consumers who placed an order for a product or a service on our platform within the 12-month period preceding the relevant date irrespective of cancellations or returns."
As a whole, these customers made 7 million orders in Q3 2019, up from 3.6 million last year.
Jumia's GMV is something of a mixed bag. During Q3, Jumia's GMV rose to USD 303.3 Mn, up from the USD 218.6 Mn recorded for the same period last year.
But when compared to Q2 2019 when GMV was pegged at USD 310.5 Mn, it's clear that Jumia's GMV actually suffered a dip. The reason for the dip remains unclear.
In the Q3 2019 report, Jumia also gave an update on the lawsuits that were filed against the company in the aftermath of the allegation by Citron Research which came after Jumia listed on the New York Exchange.
Jumia said the lawsuits are in their preliminary stages and there were no further comments on the matter.
Citron Research alleged that Jumia fudged some of its numbers to mislead investors ahead of its IPO. Indeed, Jumia admitted in its Q2 report that it was investigating a case of fraud perpetrated by some of its JForce staff in Nigeria.
In the latest quarterly report, Jumia said it had dismissed some of those employees while others have resigned.
For now, though, Jumia's losses are mounting and the company may have to wait much longer than 2022 before the first profits are turned in.
Featured Image Courtesy: BBC