2019 In Retrospect: The 5 Hottest Topics That Shook Nigeria's Tech Scene In 2019
By
| December 23, 2019
It's only a few more days before 2019 becomes history. And for the tech/startup ecosystem in Nigeria, this year will undoubtedly go down in history as one that brought in so many highs, and more than a few lows too.
As the year winds down, it's kind of the perfect opportunity to look back and take stock of the events that shaped the year under review.
For starters, the year 2019 will go down in history as one that basically shredded the record books with regard to tech startup funding in not only Nigeria but Africa in general.
With investments seemingly coming in from everywhere at every point during the year, African tech startup funding is quite certain to land on the threshold of a record USD 2 Bn — the highest amount ever raised in a single year.
And of course, it should come as no surprise that the bubbling tech ecosystem in Africa's most populous nation and largest market, Nigeria, accounted for a significant part of that sum.
Well, the funding deluge is certainly one of the high points and with it comes a lot of optimism for 2020. But that's not to say that 2019 was an entirely rosy affair for tech in Nigeria and the rest of Africa.
In no particular order, these are arguably the five hottest topics that rocked the USD 2 Bn tech ecosystem in Nigeria in 2019:
Before this year, it wasn't much of a topic as to whether the Rocket Internet-backed Africa-focused e-commerce giant, Jumia, was an 'African company' or a 'company in Africa'.
But that conversation featured prominently around April this year when Jumia went public and effectively achieved a billion-dollar valuation.
After a successful IPO on the New York Stock Exchange (NYSE), Jumia called itself Africa's first tech unicorn and the first African company to list on a major exchange, amid much debate for and against the company.
But those who argued against Jumia's claims to being an African entity would have been vindicated when Jumia's sweet run on the NYSE turned sour shortly after listing.
In what was a dramatic turn of events, Jumia's high-flying share price plummeted and essentially nosedived after a damning report from Citron Research branded Jumia's equity worthless. The report basically called Jumia fraud, accusing the e-commerce company of doctoring its numbers to mislead unsuspecting investors shortly before going public.
Shortly after Andrew Left's Citron Research came for Jumia, the company's share fell from a peak price of USD 49.99 and bottom-dropped out as the share price fell below its IPO price of USD 14.50. Within the next few days, disgruntled investors had begun filing class-action lawsuits.
Jumia has never quite recovered since then. As of the time of putting this piece together, the share price is hanging around USD 5.44 per share; over 62 percent down from its IPO price. The company has since lost its unicorn status.
Since that rocky development in April, Jumia has reported mounting losses at the end of two separate quarters. The company has also admitted to fraudulent dealings from members of its J-Force team while attempts at restructuring and salvaging have seen Jumia close shop in Gabon, Cameroon, and Tanzania.
Jumia is also leaving Rwanda in January 2020 while there have been staff layoffs in Kenya, plus the Jumia Travel vertical has basically been offloaded as the company announced recently that it was downsizing operations in Nigeria, its biggest market.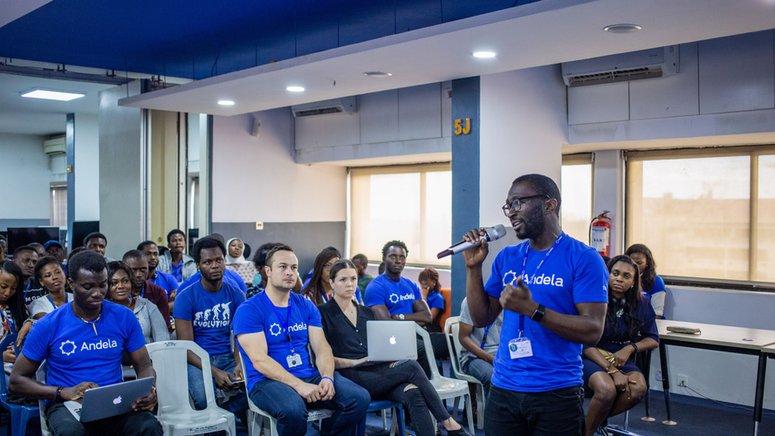 Andela, the Africa-focused outsourcing firm for developers which has its African headquarters in Lagos, Nigeria, started this year with a bang. 
In January, the company announced a massive USD 100 Mn round led by a high-profile crop of investors that was later found to have included Serena Ventures; the VC firm that was founded by 23-time tennis Grand Slam champion, Serena Williams.
Just to make things interesting, Andela also has 'the' Mark Zuckerberg and a former Vice President of the United States on its investors roster and the company has raised over USD 180 Mn in funding since it was created in 2014 from the efforts of Iyinoluwa Aboyeji, Jeremy Johnson, Nadayar Enegesi, Christina Sass, Ian Carnevale, and Brice Nkengsa.
The USD 100 Mn raise was the biggest news from the Andela camp until September 2019 when the company announced that it was closing its junior developer (D0) programmes in Nigeria, Kenya, and Uganda because it now had more junior developers on its hands than it could place.
As a result, the company was letting go of over 400 junior developers on its roster, though promising not to leave them high and dry as it had made arrangements with tech hubs to help the laid-off staff avail themselves of new jobs and those affected had all been rewarded with generous severance packages.
This development caused a stir in the tech ecosystem in Nigeria and beyond, with accusing fingers being pointed at Andela for selling a 'people-first' dream and then switching up to a 'business-first' stance.
This was after Andela's CEO, Jeremy Johnson, declared that the company had misread the market and the layoff of junior developers was necessary because of the "market demand for more senior developers."
At the moment, Andela still has over 1,500 developers across Nigeria, Kenya, Uganda, and Rwanda on its roster and it recently launched a senior developer hiring programme in Egypt. Its junior developer programme is currently only functional in Rwanda where the government actually supports the training.
While the dust has settled and the startup has even drawn commendation from many individuals who saw the development as Andela effectively training over 400 developers for free and gifting them to the ecosystem, the 'Andela Axe' was certainly one of the hottest topics of 2019.
The Making Of A True African Unicorn
While the Jumia IPO mess may have caused a sour taste for many, some respite eventually came when the African tech ecosystem seemingly saved face by crowning a true African unicorn in fintech giant, Interswitch.
Interswitch, which is set to go finally public on the London Stock Exchange (LSE) early next year after years of speculation, was the recipient of an enormous investment, reportedly worth USD 200 Mn, from global payments giant, Visa, in November 2019.
The company has since confirmed its unicorn status while also stating that Visa acquired a minority stake.
The investment made Interswitch one of the most valuable African fintech businesses with a valuation of USD 1 Bn, and in essence, the undisputed first tech unicorn in Africa.
Interswitch kicked off operations in 2002 as the brainchild of Mitchell Elegbe who was inspired to move Nigeria's payments system to digital channels after an encounter in Scotland in which an ATM seized his card.
Elegbe, a graduate of Electrical Engineering from the prestigious University of Benin (UNIBEN), eventually returned to Nigeria to build what has grown to become Africa's leading payments provider; the company processed no less than USD 38 Bn in transactions value in 2017 alone. And interestingly, Elegbe founded the company only four years after his compulsory one-year stint with the National Youth Service Corps (NYSC).
Interswitch built Nigeria's first interbank transaction switching and payment processing infrastructure. This enabled interbank sharing and the first real-time POS system. The company uses a 'switching' infrastructure to connect the different banks in Nigeria and provides technology for ATM cards. The company has over 11,000 ATMs on its network.
The year 2008 is a landmark year for Interswitch. That was the year the company launched Verve, which has become the most used payment card in Nigeria,  accounting for 18 million of the 25 million cards in circulation in the country. Verve has also been launched in Kenya.
Interswitch's Verve cards have also gone global. In August 2019, Interswitch launched a partnership for Verve cardholders to make payments on Discover's global network.
In 2009, Interswitch introduced Quickteller; an online payments platform that can be accessed through a broad array of digital and physical channels. Quickteller currently boasts up to 15 million users.
The #StopRobbingUS Campaign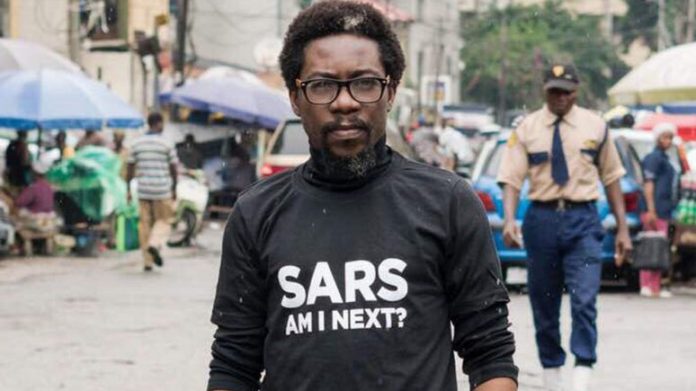 On the last day of September 2019, Nigerian tech leaders united to launch the #StopRobbingUs campaign which is aimed at combating the spate of police brutality and extortion suffered by young techies in Nigeria.
The campaign was set in motion after the disturbing tale of Akinmolayan Oluwatoni (AKA Toni Astro) hit Twitter. The young developer was on his way to visit his ailing father when he was accosted by rogue officials of a now-infamous Nigerian police unit known as SARS and forcefully whisked away in a van.
Toni was eventually taken into the squalid bowels of a police station where he was assaulted, threatened and extorted before regaining his freedom. His crime? Being young, having an iPhone, and looking like he cleans up good.
Indeed, SARS officials have assaulted and extorted young Nigerians for far too long under the guise of fighting "Yahoo Yahoo"; the slang for cybercrime in Nigeria.
In the SARS playbook, any young person with a nice laptop, and high-end phone, and possibly a nice car, is an internet fraudster who must be harassed and extorted before being set free. And many young Nigerians have suffered.
For years, #EndSARS has been a recurrent topic in Nigeria but the Toni Astro incident turned out to be one assault too many as it sparked outrage and jolted Nigerian tech leaders into action.
Within 24 hours after the incident, a fundraising campaign had been set up as part of the #StopRobbingUs campaign and over NGN 10 Mn was raised.
With big names in the Nigerian tech scene like 'Bosun Tijani, Jason Njoku, Victor Asemota, Seni Sulyman, Mark Essien and popular lawyer, Segun Awosanya, leading the charge, some measure of justice was gotten for Toni Astro who was to eventually lose his ailing father to the cold hands of death.
At the moment, the #StopRobbingUs machinery is fully up and running and survivors of police brutality and extortion are being urged to come forward so as to get justice and put an end to the menace.
Since its launch, the campaign has garnered support from some of the biggest names in Nigeria's USD 2 Bn tech sector, as well as public policy advocates and has to-date, raised USD 45 K (NGN 16 Mn) to support public awareness and legal campaigns.
The #StopRobbingUs campaign has formally engaged Probitas LLP as legal representation to drive the legal advocacy. The team is calling for the internal disciplinary process against the police officers involved to be more robust and to ensure that the guilty police officers are dismissed and punished as a deterrent to other police officers.
While a number of survivors have already come forward, the campaign is now urgently calling for more survivors to come forward to support the multiple legal suits. Survivors can contact the campaign through this link.
Nigerian Fintech Frenzy And The Chinese Incursion
November 2019 was nothing short of insane for Nigerian fintech, with the sector clawing in almost USD 400 Mn in investments during a particularly crazy one-week period.
That surreal one-week period began with payment giants, Visa, forking out USD 200 Mn for a stake in Nigeria's IPO-bound fintech company, Interswitch — Africa's first homegrown billion-dollar fintech company.
In the next few days that followed, word got out that Transsion — the Chinese company behind the best-selling smartphone brands in Africa — among other "Chinese" investors, had led a USD 40 Mn round in PalmPay.
Indeed, if the year 2019 is to be remembered for anything in Nigerian tech startup circles, it would be remembered as the year the Chinese consolidated their position as the biggest foreign players in Africa by going all out for the financial services space in Africa's largest market. And perhaps no other example encapsulates this fact as much as the OPay story.
OPay's fellow Chinese-backed company and newest competitor, PalmPay, may have temporarily stolen the limelight with the announcement of its USD 40 Mn round, its heavyweight backers, and the news that some 20 million Tecno, Infinix, and Itel smartphones, destined for Africa in 2020, will come with the PalmPay app preinstalled.
But when OPay hit back with the announcement of a USD 120 Mn round involving the likes of Sequoia Capital China and SoftBank Ventures Asia, following a prior USD 50 Mn raise, as well as its intention to expand into Kenya, Ghana, and South Africa in the coming months, it became clear that the already thickened plot had congealed.
In the last six months, through a combination of insanely-subsidised services and aggressive marketing— facilitated in no small part by the deep pockets of its backers — OPay has covered quite some ground in its mission of building a super app; one that would be a one-stop-shop for "everything", while continuing to pursue simultaneous growth across several verticals including transport, food delivery, investments, payments, and classifieds.
And there you have it; the 5 hottest topics that rocked Nigerian tech in 2019. And it's easy to bet on 2020 proving even more interesting.
Featured Image Courtesy: Innov8tiv