As usual, events in West Africa were held to herald the region's startup, tech, and entrepreneurial scene. As one of the regions with the buzziest business ecosystem, West Africa has some past-week happenings that keep it alive. And Weetracker is always here to help you catch up on what must have gone under your radar. In no particular order, here are the glimpses of some notable events that occurred in West Africa within the past seven days.
2018 Technovation Competition
Although this conclave was held in Silicon Valley, California, it is one West Africa won't be quick to forget. Young schoolgirls from Anambra Nigeria, gave "Catch Them Young" a whole new twist as the tech fevers snatched junior category victory in this international mobile app competition. 5 girls hailing from Regina Pacis College in Onitsha built an app they tailored to tackle the fake drug problem battling the Nigerian market. Promise Nnalue, Jessica Osita, Nwabuaku Ossa, Adaeze Onuigbo and Vivian Okoye, all of whom comprised #TeamSaveASoul made West Africa proud and brought the win home for the first time in the regions' history.
Want to read more? Catch up on it here.
Sidmach Appfactory Intern Graduation
Sidmach Technologies Nigeria graduated 12 fresh-out-of schoolers as its first set of graduates. The students had undergone training in a software-like academy program tailored by Microsoft to be the Appfactory Initiative. The platform on which these 12 graduates garnered relevant knowledge and skill which they need to thrive in the African technopreneurial ecosystem, was described as a unique learning environment which affords youths the capacity to become highly competitive. Before they were graduated, the interns underwent intensive training in software development which bestowed them with soft skills relevant and helpful in business success, after which they were certified accordingly.
To catch up on this, check this post.
2018 Thought For Food Summit
Again, another event held outside Africa that yet left an indelible mark on the West African startup ecosystem. A Nigeria-based biotech startup known as Coating+ won the USD 10 K grand prize at the 2018 Though For Food pitching competition held in Rio de Janeiro, bowing Kenyan Safi organics out of the water, who in turn went home with a USD 5 K reward. Coating+ developed a transparent gelatinous coating with preservative properties that held conserve fruits and vegetables that do not require peeling, saving the costs spend and lost in storing agricultural harvests. The startup, which is the product of a group of University of Illorin biochemistry students, will use the USD 5 K to complete their NAFDAC registration and fund the automation of the coating process for farmers.
Get to know more about Coating+'s win here.
Youth Entrepreneurship and Empowerment Program
As one of the tailored initiatives by First City Monument Bank in partnership with Activate Success Foundation, members of the National Youth Service Corps (NSYC) scheme in Abuja, Nigeria, were tutored on how to develop/use business skills and an entrepreneurial mindset. It was an interactive and exciting session which provided an avenue for the youths to have an inward look in themselves, develop and deploy their business skills with the help of practical training offered and facilitated by experts and successfuls in the business environment. FCMB says the initiative will do well to empower corps members with the relevant skills to venture into and thrive in entrepreneurship.
More details on this will be brought to you in a jiffy.
Turkish Tastes Festival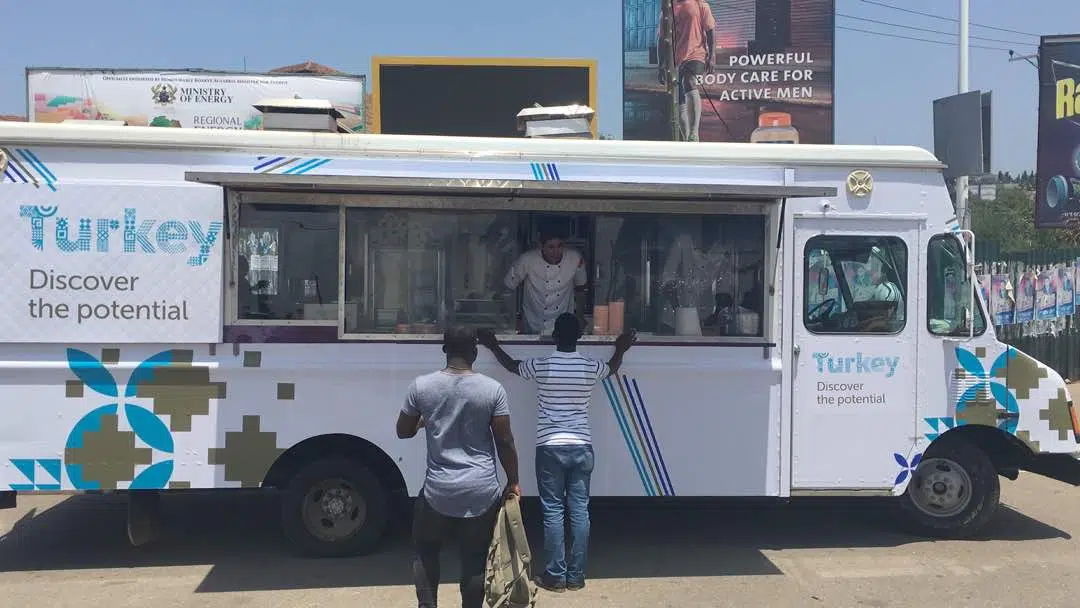 In the principal streets of Accra, Ghana, entrepreneurs are being convened from Turkey and Ghana to discuss investment opportunities amidst the enjoyment of Turkey's very best of delicacies. This is the first time Turkish Tastes is being held in West Africa, and so far it has been insightful and savory. Over 50 companies are showcasing more than 500 events at this year's leg of Turkish Tasted Festival, and the organizers are taking the world-class dishes right to the doorsteps of Accra residents. The highlight of the week-long event will be a dinner and exhibition at the Labadi Beach Hotel, to bring together businesspeople from Ghana and Turkey to get their minds and taste buds busy.
Turkish Tastes Festival has its full story here.