"Challenges are meant to be met and overcome." – Liu Xiang

"Problems are not stop signs, they are guidelines." – Robert H. Schuller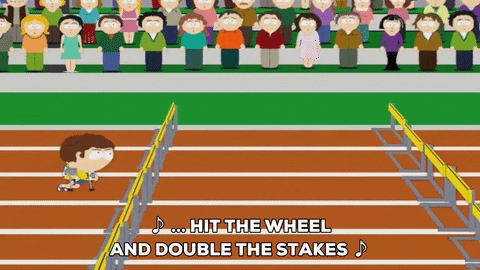 Like every other type of business, startup brings its challenges that must be overcome by its founders and management team. Here are some of the obstacles may startups face and hints on how it can be solved:
Product Validation: One of the challenges of startups is making sure there is a market need for the product and that customers are willing to pay for the product. According to Brandon Hoe, of Helium, in this article, when starting a new company and approaches him for tips, here are some of the questions he asks: How well do they know the problem or industry? Why would anyone trust them to deliver a solution to the problem? How will they monetize, and if there's a valid monetization plan, will it be enough to cover the expense of developing and operating the solution? Every business owner must understand how financially viable their product is.
No Structure: Every business owner must create the right business structure for their business. Your startup must have the proper structure, else, there might be lots of disadvantage to your startup. If you have the know-how, you can create the right structure for your business or hire someone to help you with that. According to –Robin Salter of Kwipped,  in this article, "A great product, service or business can easily fail without a strong culture, clear business goals, and a proven method for teaching employees how to do the best job possible."
Change: Change, like they say is always constant. How easy do you adapt to current changes in the society and trends in your industry? Don't get stuck in the old way of doing things that you prevent yourself from updating and upgrading. You need to continually seek out how to understand better at what you do and serve your audience better.
Communication: Communication is one of the major challenges of startups. If you don't communicate the right way in the right channel and at the right time to members of your team, you are running a risk. Not understanding how best to communicate with your team can be harmful to the growth of your startup.
Funding: Another major challenge of startups is funding; having enough capital to run your business successfully can't be underestimated. In addition, you have to ensure you have a stable cash flow to keep your business running. One of the ways to overcome this challenge is by prioritizing the right things; keeping the main things the main things.
Competition: Whether you like it or not, there are direct and indirect competitors of your brand, and you have to work towards evolving and satisfying your audience continually. Know what works for your company and get better at it. Know the gap in your industry, and fill them.
Focus: Without 'focus,' it is impossible to achieve major goals in business. If you don't maintain a certain level of concentration in business, you would not be able to accomplish much.
Marketing: Marketing isn't only one of the significant challenges of startups, getting the right marketing strategy is. Without the right marketing strategy, it would be difficult to separate your business from other businesses in the market.